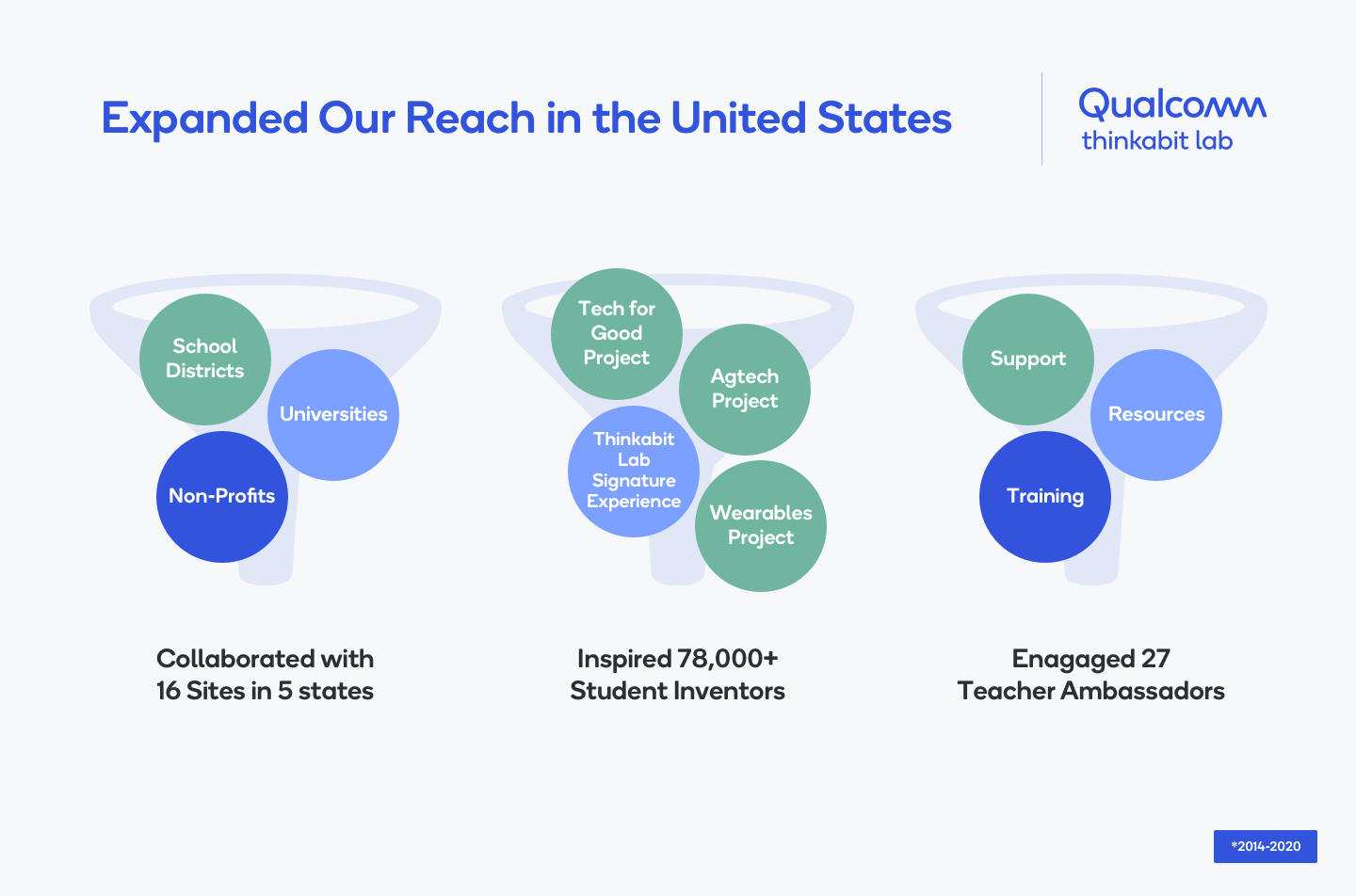 We have engaged close to 500 middle school-aged boys and girls in one-week or two-week camps during the summer between 2104 and 2020. We have also collaborated with organizations such as the American Association of University Women, which allows for the program to be tailored to an all-girl setting. The camps provide students with an opportunity to take a deeper dive into learning and applying technology concepts and design projects related to Wearables, Tech for Good and Internet of Things in AgTech.
For example, in our Tech for Good Project students apply their engineering skills in coding, programming an App, Bluetooth communication, and Internet of Things solutions to design a robotic invention that addresses a problem in health care, education, public safety or entrepreneurship as part of Qualcomm® Wireless Reach™ initiative, another of our Corporate Responsibility Programs. Click here to learn how our technology is transforming communities across the globe.
All sites provide the Thinkabit Lab Program at no cost to students. Teachers receive training, technical support, and resources needed to implement our program.
Explore the Nationwide Network
of Thinkabit Lab Sites
California
SAN DIEGO UNIFIED SCHOOL DISTRICT
Louisiana
Michigan
North Carolina
Virginia
FAIRFAX COUNTY PUBLIC SCHOOLS
Woodlawn Elementary School