Celebrate Pi Day by increasing exposure to STEM education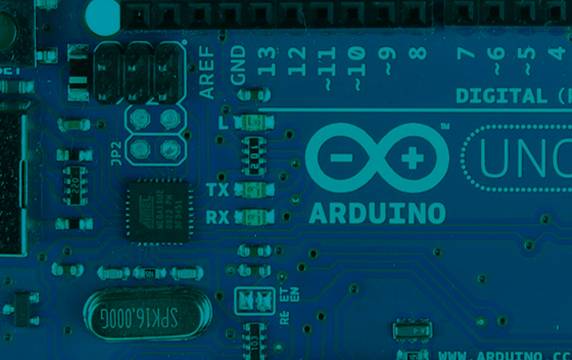 This year, Pi Day is my unofficial day to honor my parents—my father has a degree in dairy science and my mom is a natural problem-solver. I attribute much of my passions to their encouragement of my interest in math and science from a young age. When I took my first programming class at California Polytechnic State University, it felt like a different way of "making" something.
By the time I graduated with a degree in computer science, I had eight job offers, one of them being at Qualcomm, a global leader in next-generation wireless technologies. Early in my career at Qualcomm, I had the tremendous opportunity to help write the code that enables wireless Internet connectivity. We now expect there to be 50 billion connected devices by 2020. I am in awe of how my work in a STEM career has helped change the world.
Even though high-skilled jobs are growing almost twice as fast as non-STEM jobs, nearly 1.2 million high-skilled positions will be unfilled by 2018 due to a shortage of qualified workers. At Qualcomm, we understand that the biggest hurdle to addressing the STEM pipeline is the lack of exposure most students have to STEM-related fields. As a company that employs thousands of computer scientists and engineers that write code for the software that powers our mobile devices, we have a keen interest in inspiring students to pursue high-growth STEM careers, and have included this as one of six sustainability priorities in our 2015 Qualcomm Sustainability Report.
That's why we created the Qualcomm Thinkabit Lab, which brings middle school students into a dedicated space—part lab, makerspace and classroom—to foster problem-solving, creativity, collaboration and help develop critical skills needed for high-skilled jobs. For many students, this is usually their first introduction to STEM education and related careers.
In January, Qualcomm had an opportunity to be a part of the White House's Computer Science for All initiative to increase the pipeline of future STEM workers. This important initiative encourages and inspires students to pursue studies in high growth fields—particularly computer science. As a part of this commitment, we are bringing the Thinkabit Lab experience to the Virginia Tech Northern Virginia Center in Falls Church, Virginia, to serve students and teachers in the DC metro area.
Even more recently, I had the opportunity to represent Qualcomm on Ambassador Thorne's Innovation Tour to Indonesia and Vietnam. We met with young entrepreneurs, local start up incubators, Embassy officials and government ministers to demonstrate "American style" innovation, and to stress the role of Intellectual Property Rights, standards and government policies in fostering startups and investment.  It was great to see the startups are mostly based on wireless platforms, and there is also interest in the Internet of Things and smart cities.
I'm proud to work for a company of problem-solvers and innovators that realize the importance of inspiring the inventors of tomorrow to create the technology of the future. I am hopeful that others will pursue STEM and realize the many opportunities it opens in a variety of fields. Let's celebrate Pi Day by continuing to encourage students to grow their love of STEM education and help develop solutions to make the world a better place. I am thankful that my parents led me to do so. 
Susan M. Armstrong
Senior Vice President of Engineering, Qualcomm