Dow's STEM Academy grows with South's first Thinkabit Lab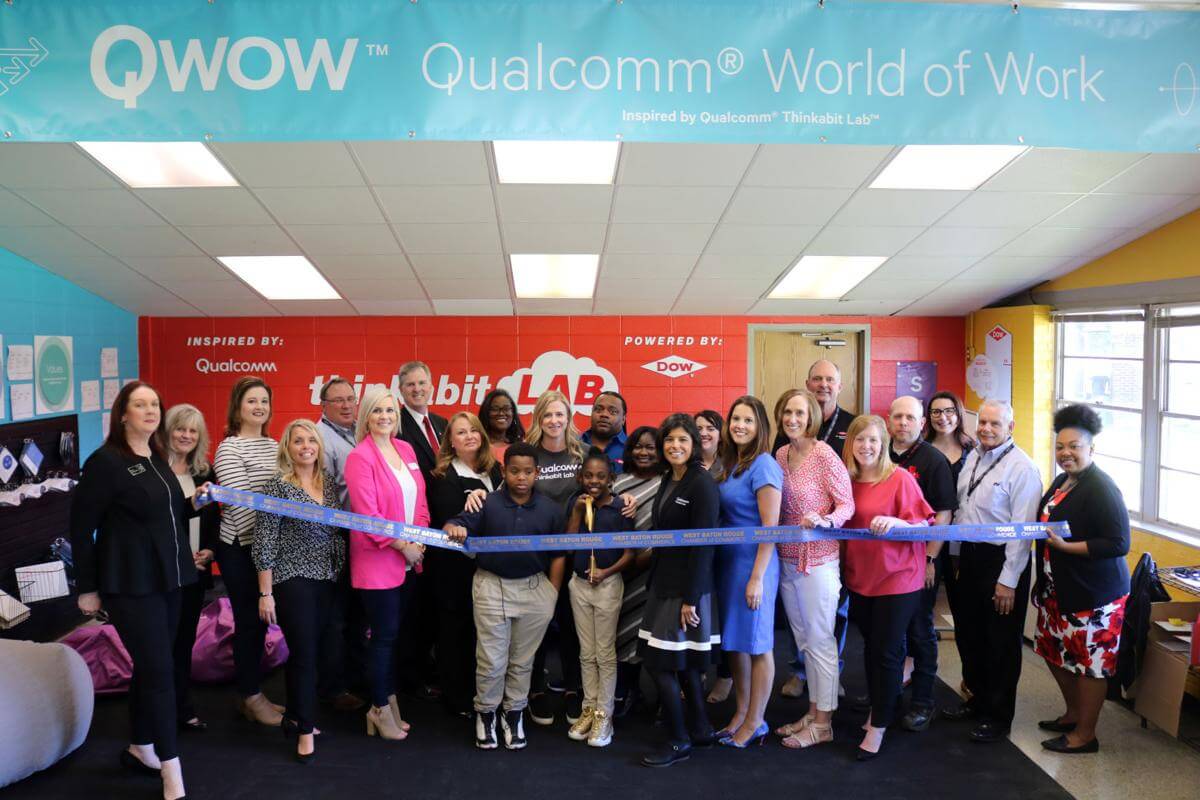 Cohn Elementary in Port Allen is home to the South's first Thinkabit Lab. Dow Louisiana Operations and Qualcomm, Inc celebrated a partnership in support of the new Qualcomm Thinkabit Lab at Cohn Elementary School in Port Allen, LA on Thursday, March 21.
The Thinkabit Lab is a hands-on engineering experience which will expose students to STEM-related careers. The STEM-optimized classroom is phase II of the Dow STEM Academy in West Baton Rouge Parish Schools, which seeks to expand STEM curriculum in all grade levels.
"Five years ago a commitment was made to help us develop a STEM Academy, and Dow has more than fulfilled that commitment," Wes Watts, superintendent West Baton Rouge Parish Schools said. "This Thinkabit Lab is the next phase building upon the Engineering, Robotics, Process Technology, Skilled Craft, and Project Lead the Way courses already in place."
Dow and Qualcomm outfitted the lab with dry-erase board desks, computers, bean bag chairs, and all things needed for building robots, promoting collaboration, and sparking creativity.
"At Dow, we know that education is the driver for innovation, manufacturing, and economic prosperity in our communities," Abby Barden, Dow Public Affairs Manager said. "Through our commitment to building the workforce of tomorrow we hope to spark excitement around STEM for young people, and support students with various backgrounds and at various stages of life with opportunities to develop their skills. We are thrilled to partner with Qualcomm to bring the Thinkabit Lab to elementary students in West Baton Rouge Parish."
In the Thinkabit Lab, students work in small groups as "start-up companies" and use the design process to create robotic creations. Students showcased projects and robotic designs during the celebration. The "companies" offered products such as an automatic dog washer, app-controlled candle, medical drone and automatic trash removal service.
Inspired by Qualcomm, Powered by Dow, the two are on a mission to inspire the next generation of inventors and community leaders.
"We owe it to our community and our students to prepare them to take advantage of the workforce opportunities that are right here in our back yard," Watts said.