PCMS Students featured on Qualcomm Podcast Page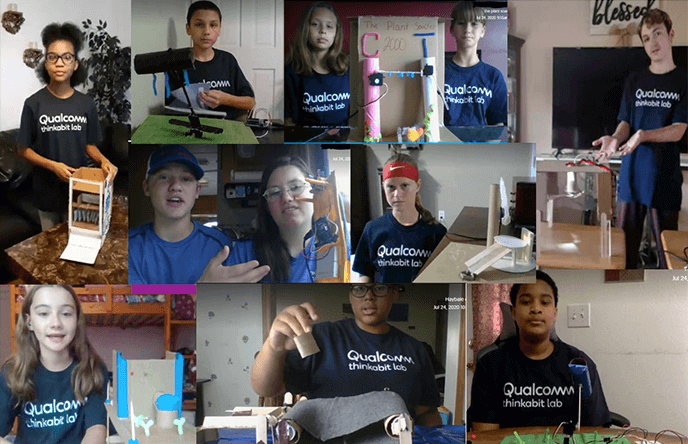 Perquimans County Middle School hosted a virtual Thinkabit Lab camp in July. They had a total of 12 students join and the students had to create an invention to share at the end of that week. They not only presented them to the group and PCMS staff, but to leaders at Qualcomm as well. Much appreciation goes to Mrs. Jacox and Mrs. Bailey for helping to make this such a success!
PCMS students created some amazing inventions. The Qualcomm team was so impressed by our students that when the team did a podcast episode about the virtual camps this past summer, they featured the photo of our campers with their inventions on the show page. During the episode they mentioned the inventions from the "North Carolina group" (and we are the only group in NC) including Dwuanee's mask dispenser, Krista's hay bale conveyor belt, and Jayden's crop duster. Their group was specifically mentioned or referenced a couple of times throughout the 20 minute episode.