'Thinkabit Labs' come to middle schools in San Diego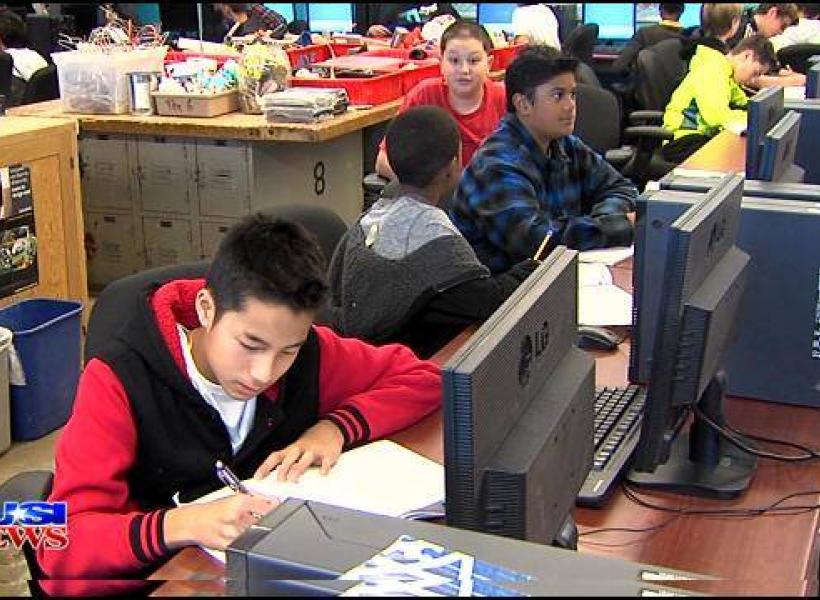 SAN DIEGO (KUSI) - Getting kids to embrace science, engineering, math, it used to be a lot harder before businesses began partnering with schools, especially during times of steep budget cuts.
Which leads us to Lewis Middle School in Allied Gardens and it's Qualcomm sponsored Thinkabit Lab.
A combination hands-on lab and classroom where sixth through eighth grade students are encouraged to innovate, partner with each other and think beyond their years.
In a ceremony Thursday morning, Mayor Kevin Faulconer was joined by Qualcomm people and local educators to herald Thinkabit Labs now at three middle schools, Lewis, Feaster in Chula Vista and the Vida School in Vista.
The first Thinkabit Lab was established in 2014 on Qualcomm's campus in Sorrento Mesa.
Thousands of students have been through it, but it couldn't accommodate nearly as many as both Qualcomm, with an eye on its future work force and the schools wanted.
Qualcomm's Thinkabit goal is big: More labs in schools locally, nationally and eventually, globally.