Thinkabit Lab™ Replication Launch Event | Lewis Middle School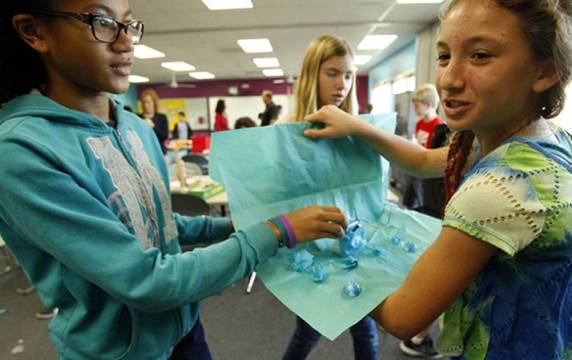 The best partnerships develop over time and our relationship with UCSD is no different. We are proud to release these videos with UCSD's STEAM Channel of the Thinkabit Lab. Before focusing on the future of technology, STEAM and careers and even before there was Thinkabit Lab, there was one simple program called QWOW! (Qualcomm World of Work). A program where a man named Ed Abeyta thought it was pretty awesome for a group of Staffing employees at Qualcomm to create workshops and programs for high school students that all focused around career exploration, and this Qualcomm Staffing team was doing this during their discretionary time. 
I don't think we even asked, before Dr. Abeyta said, "we should credential this program and provide each student with precollege credit to UCSD." The look on the students' faces when they received their certificates at QWOW! Commencement was priceless! 
Today we partner with UCSD in a much bigger way, with funding, collaboration and strategy all aimed at supporting Students, Teachers and Administrators around the exciting world of STEAM. Where will the future take us? I dont know, but with a solid foundation and a solid partnership, anything is possible. 
Thank you Dr. Abeyta and UCSD Extension for your partnership.