Qualcomm receives CSR Leadership Award for Thinkabit Lab Program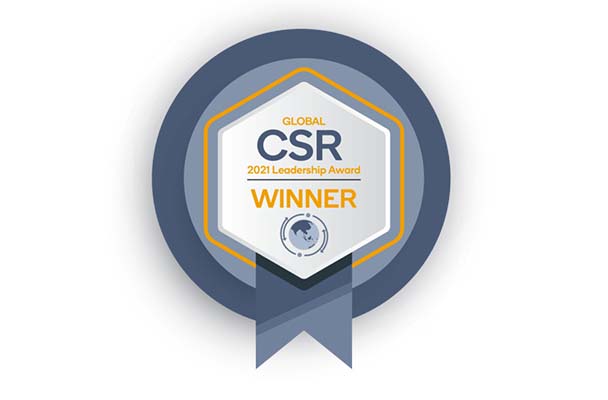 Diversity in the U.S. science, technology, education, and mathematics (STEM) workforce has remained almost unchanged over the past 15 years. When students pursue a college degree in a STEM-related field, only about half end up working in a related career. Women represent a quarter of STEM specific jobs. Still, the percentage of women of color – particularly Black and Hispanic workers – in the industry stands at single digits. By 2024, America is expected to have 1.1 million unfilled STEM jobs.
To address the STEM talent gap and promote a more diverse and inclusive STEM community, Qualcomm has invested in STEM education through our Thinkabit Lab, which reaches traditionally underrepresented students. Our STEM program exposes students to engineering concepts such as coding, the Internet of Things (IoT), and the diversity of available careers at a tech company like ours. To spark students' interest in engineering as a potential career path, our program engages them in fun projects that allow them to build their own robotic inventions. To date, students have been able to create over 24,000 of their own inventions.
Our model is the key differentiator that has allowed the program to be scalable. Students, especially girls, who participate in the program leave with an understanding of what it means to be an engineer and with greater willingness to consider engineering, computer science or another STEM field as a career. And students from socially disadvantaged communities, leave with new insights about themselves and eyes-wide-open about exciting career possibilities. Overall, students leave stimulated, excited, and with a sense of accomplishment through the hands-on engineering experiences and teamwork to create an invention to solve a real-world problem.
To help better understand the effectiveness of the Thinkabit Lab program and continue to iterate and improve the student and faculty experience, Qualcomm commissioned an independent study to evaluate multiple years of the program. The longitudinal report published in 2020 by TIDES a non-profit educational organization, determined that Thinkabit Lab was reaching its target audience of underserved students, teaching students new skills (69%-81% among students sampled), improving confidence among girls in STEM, and increasing their reported interest in engineering and other STEM fields.
STEM programs like the Thinkabit Lab are important because they support innovation, a pipeline of skilled workers, and students' development for well-paying careers in computer science and engineering. At Qualcomm, we are proud that we have unlocked the next generation of innovators.